Annals of the Association of American Geographers articles are divided into four major areas: Geographic Methods; Human Geography; Nature and Society; and Physical Geography, Earth and Environmental Sciences.

Antipode has published peer-reviewed papers that push Geography's critical edge, intending to engender the development of a new and better society.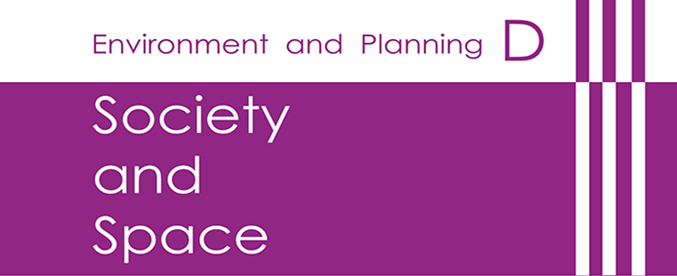 Environment and Planning D: Society and Space publishes articles, essays, interviews, forums, and book reviews that examine social struggles over access to and control of space, place, territory, region, and resources.
The Professional Geographer publishes short academic and applied geography papers, emphasizing empirical studies and methodologies, ranging from analytic to philosophical or prescriptive.
Southeastern Geographer publishes geographic research that engages conditions and events in "the south", broadly construed, as they relate to conditions and events that extend over broader geographical reaches.
Social & Cultural Geography publishes research on relationships between social phenomena and divisions with landscapes and cultural expression and change.