Skip to Main Content
It looks like you're using Internet Explorer 11 or older. This website works best with modern browsers such as the latest versions of Chrome, Firefox, Safari, and Edge. If you continue with this browser, you may see unexpected results.
Manuscrit par Anatole de Rouméjoux (ca.1869-1872)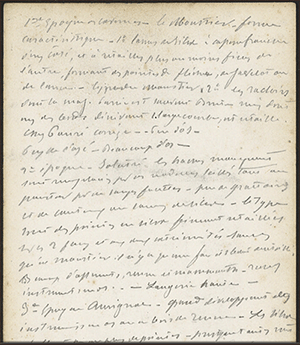 from Bibliothèque numérique du Périgord
This course guides serves as an online tool pointing you toward helpful resources in French at Berkeley and beyond.
Campus Library Map
Select the image below to see the full campus library map.
See also: